It was about two weeks ago and the temperature was just right. I just so happened to be energetic enough to get the kids out of their "homeschool uniforms" (pajamas) and dressed to go outside. This was the perfect day to make our first attempt at nature journaling. So I rounded up baggies of colored pencils, a big blanket, and C.S. Lewis' The Horse and His Boy. I read as they drew and even though none of us have quite grasped the concept yet, I think these entries were well worth documenting...
G7 drew an "Oak Tree" and "A Flower and a Tree and a crow", though he is quick to point out that he didn't actually
see
the crow, he just heard it.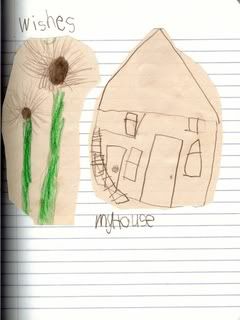 I loved A6's title of "Wishes" for her dandilion picture.
Who needs reality when you have an imagination? E4 draws a volcano.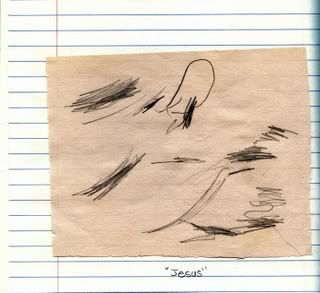 And H2 sees and draws "Jesus" in our back yard. :-)
Pin It Now!