It's so much easier to get our crew out the door and to a field trip when I'm not worried about the daily schedule. And who really worries about a schedule in the summer anyway?!
So, without further ado, I present to you our Top 10 Summer Field Trips...
Oh yes, the State Fair is always a favorite of the summer. Last year, our daughter entered several sewing projects into competition. It was great to see her work and she earned several ribbons. Plus, we got discounted tickets! Woo-hoo!
It's free. It's awesome exercise. All ages love it. We could hike every single weekend of the summer without complaints. Need I say more?
So what are you waiting for? Grab some sunscreen and head out the door!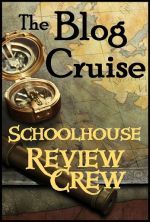 Pin It Now!