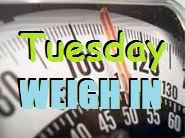 I have known from a very early age that food had a hold on me. It wasn't until I became a Christian and began considering weight loss from a Biblical perspective that I realized that truly I was addicted to food.
I think my addiction started as most addictions do. I had an emptiness that needed to be filled, so I filled it with what was available.
If I was sad and wanted comfort, I turned to food.
If I was lonely and wanted companionship, I turned to food.
If I was stressed and wanted an escape, I turned to food.
If I was happy and wanted to celebrate, I turned to food.
Food is easily accessible and completely acceptable (after all, we must eat to survive). But the problem is food was designed to fuel our bodies. It was not designed to be our comforter, companion, or escape. But if not food, then where should we turn?
"Praise be to the God and Father of our Lord Jesus Christ, the Father of compassion and the God of all comfort, who comforts us in all our troubles, so that we can comfort those in any trouble with the comfort we ourselves have received from God." ~2 Cor. 1: 3-4
"We proclaim to you what we have seen and heard,
so that you also may have fellowship with us. And our fellowship is with the Father and with his Son, Jesus Christ." ~1 John 1:3
"Take

my

yoke

upon you and learn from me, for I am gentle and humble in heart, and you will find rest for your souls." ~Matthew 11:29
"Ascribe to

the

LORD

the

glory due his name;

worship

the

LORD

in

the

splendor of his holiness." ~Psalm 29:2
"And

my

God

will

meet

all

your

needs

according to his glorious riches in Christ Jesus." ~Phil. 4:19
It is high time that we realize that God wants us to turn to him for our every need. If we are turning elsewhere, we are disobeying God. That is called sin.
Years ago, Chad and I participated in a book study at church based on the book
Thin Within
. This is when I first began the realization of how 'out of place' food was in my life.
Thin Within
discusses the idea of food addiction and turning to God to help you overcome. It offers practical advice such as eating only when you are truly hungry and eating only until you are satisfied.
Made to Crave
is another book that is currently gaining popularity on this subject. This is not a "diet" book, but a book about finding your "want to". The author discusses in depth how we were made to crave...God,
not
food.
Obviously, realizing that we have a food addiction is just the first step...probably, the easiest step. The hard part is doing something about it. Thankfully, the same God who promises to meet our every need also has the power to overcome strongholds.
"The Spirit of the Sovereign LORD is on me, because the LORD has anointed me to preach good news to the poor. He has sent me to bind up the brokenhearted, to proclaim freedom for the captives and release from darkness for the prisoners, to proclaim the year of the LORD's favor and the day of vengeance of our God, to comfort all who mourn, and provide for those who grieve in Zion-- to bestow on them a crown of beauty instead of ashes, the oil of gladness instead of mourning, and a garment of praise instead of a spirit of despair. They will be called oaks of righteousness, a planting of the LORD for the display of his splendor." ~Isaiah 61:1-3
MY WEIGH IN: In all honesty, I needed the reminder of each of these verses this week. I am still struggling with putting food in it's proper place. This week my plan is to count calories again, eating about every 3 hours, and upping my water intake. I am also working on memorizing some key scriptures to help me in moments of weakness. I'll also be getting back to my exercise routine after our vacation and general summertime laziness.
Let's keep each other accountable! Post your Tuesday Weigh In on your blog. You can offer advice or post frustration or success. Grab my button from above or on the sidebar and then link up below. If you don't blog, feel free to leave a comment instead!
Pin It Now!