Well... surprise, surprise, we woke up late on Monday morning (day 2 of our trip to Indianapolis). What's up with those heavy, light-blocking draperies anyway?
Plus, I decided that I couldn't go another day without purchasing a baby sling for Baby L. This is one of those things that allow you to wear your baby hands-free like an accessory...very cool, both Baby L and I were very happy with the purchase! However, it meant we needed to find the Babies R Us which took even more time.
As you can see, we did eventually make it to the Children's Museum.
The kids observe a collection of blown glass by looking up!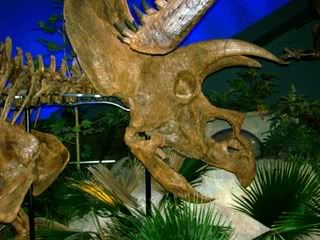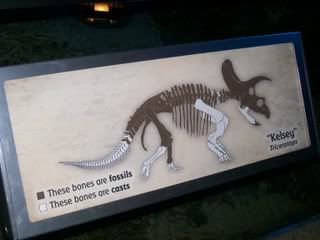 The museum currently has a dinosaur exhibit. In the bottom picture you can see the bones (the ones that are pictured black)that are actual fossils. I was surprised at how many were the real thing.
Here A6 touches a real dinosaur bone. This one was found by a 20 year old man named "Bucky" on his family farm in South Dakota. They also found several bones from a t-rex there. I couldn't help but wonder how much they were paid for their buried treasure. It makes you want to grab a shovel and head out to your backyard, doesn't it?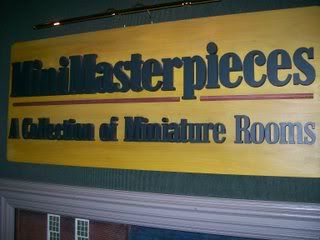 I thought this exhibit on Miniature Rooms was so cool. We bought A6 a dollhouse kit 2 Christmases ago and still have not taken it out the box. I'm inspired now, though...so hopefully you'll be seeing some pictures of that soon!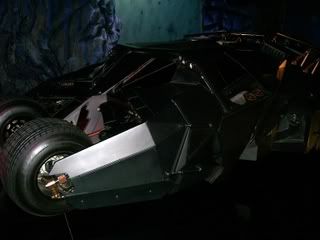 Another traveling exhibit...this one featuring Comic Books. Yes, that is the
real
Batmobile and it's actually drivable.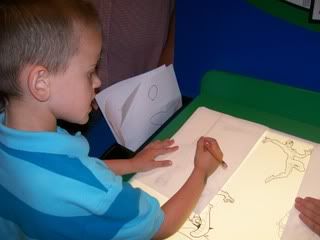 E4 tries his hand at animation.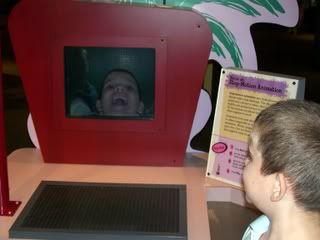 G7 makes a stop-motion animation.
Ok, this doesn't say much about the museum, but isn't E1 adorable?
Pin It Now!