We concluded our studies on Jamestown and Pocahontas at the end of October, but I'm just now getting around to posting the pictures of the lapbook we completed. We read both
Pocahontas by D'Aulaire
and
Jamestown from The Adventures in Colonial America
Series. Our lapbook componets came from
HomeschoolShare
's free Pocahontas lapbook.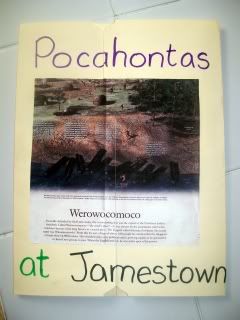 I found this map of Powhatan's Indian village while surfing the internet. I didn't save the site so I'm not sure where it came from.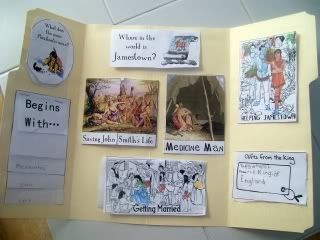 All the kids worked together to make this lapbook, each one making different booklets.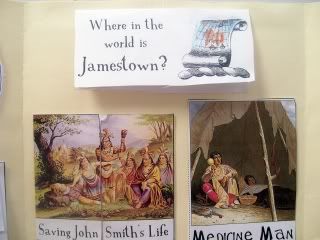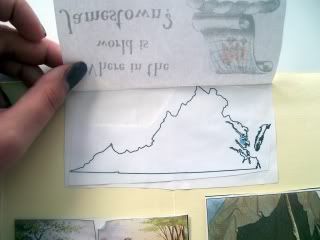 Mapping Jamestown.
Pocahontas marries John Rolfe.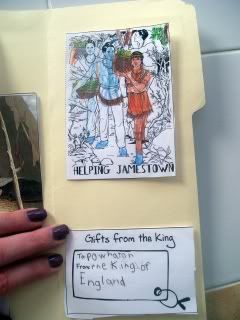 How the Indians help the Englishmen and the gifts that were given to Chief Powhatan from the King og England (his 'Royal Brother').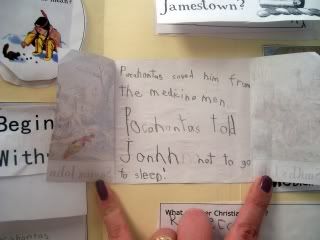 Pocahontas saves John Smith's life twice.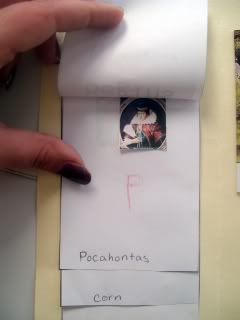 Even the little ones help with the lapbook, practicing letters.
Pin It Now!