It has occurred to me that my little ones have never been properly introduced. Plus, this proud Mama just thinks they are so sweet to look at that I just
knew
you would enjoy seeing their pictures and having a peek into their personalities.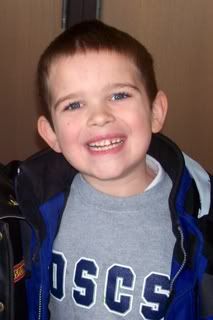 G7 is my first born, the oldest of our crew. He has a true heart of gold and an obedient spirit. I am so lucky to have him as he always willing to help and sensitive to others' needs.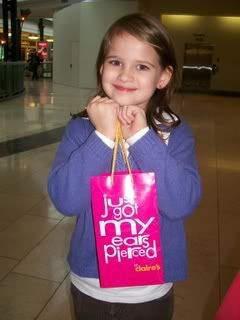 My A6 is definitely a girly girl. She loves picking out her outfits, arts and crafts, and most recently horses. It has been a joy to see her becoming a little mama...she coos over Baby L and is usually the only one that can soothe her besides me.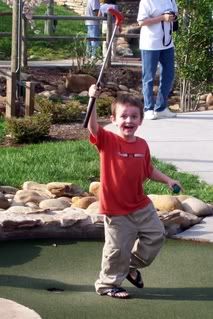 Oh, God must have grand plans for our E4. He is currently "stuck in the middle", but definitely not content to be there! He is funny and bright and brave. I am most excited for E4 in our upcoming homeschool year...I can't wait to see how he blossoms in Kindergarten.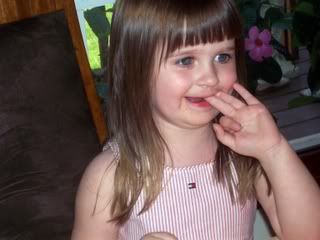 You never know which H3 you will get, as we often joke that she has two distinct personalities...one sweet and loving, the other rebellious and defiant. She may happily greet a new person or be reserved and cautious. There's no rhyme or reason to it, it's just who she wants to be
that
day.
E1 is the true reason I am so tired at the end of the day. He keeps me on my toes and running. This picture sums up his personality. As I was nursing Baby L, he climbed up onto our kitchen table and threw all but two of my dozen roses (an anniversary gift) onto the floor. He then used one of the roses to splash water everywhere....all the while donning an irresistible grin.
And Baby L...I've always said that I so love falling in love with a newborn baby. She wants to be with me at all times, but I'm ok with that because I feel the same way about her. She loves to be talked to and even at only two months coos back and smiles.
It's funny how my heart can swell with joy while thinking of them...after they're snugly tucked away in bed. Maybe I can capture some of that tonight and keep it with me till they wake in the morning.
Pin It Now!